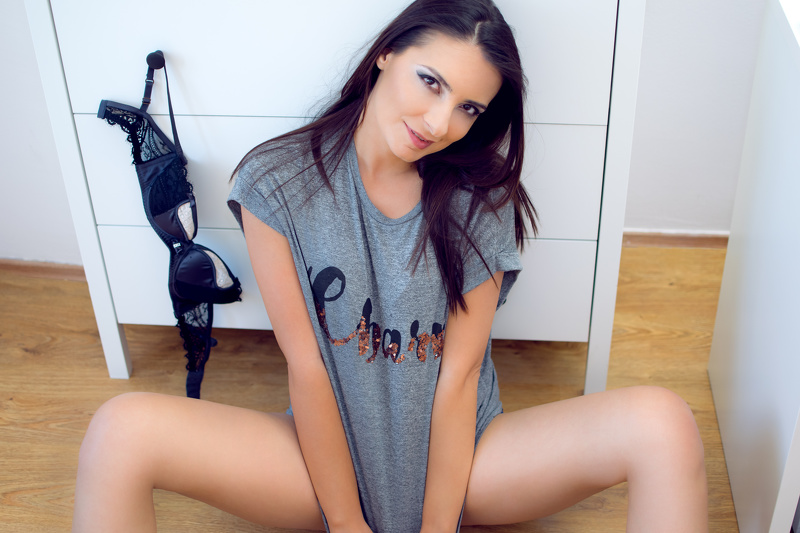 We learn something new from our cam performers, and I love to ask them to explain fetishes and kinks or how they do their shows to give you a peek behind the curtain. They also like answering questions they get regularly from clients to help educate all of you.
Today we spoke with Nattalliex about something her viewers continue to ask, and she was happy to clear it up for us. Nattalliex is a natural dominatrix, and her viewers quickly fall underneath her feet, obeying her every whim. She likes all kinds of boys, from sissies to slaves, and she has a great sense of humor and encourages exploration
Her clients often ask about cuckolding, a growing and ever popular fetish. They wonder if cuckolding is feasible over cam shows, and she was happy to answer their question for us.
Yes, and you can build that connection with regulars. It's harder for one offs or in a group.
"I'm turned on by cam2cam, it really gives me a better comfortable mood and freedom to get us where we belong: to our romantic story or to our naughty escape! Also you can make my toy vibrate and that turns me on :)"
Some cam performers assure me that they can become very fond of their regulars, often seeing one another for years. Some clients confess they are madly in love with their cam performers. There can be an intense emotional Pro/client connection that I suspect a lot of "lifestylers" cannot understand.
For some men, the connection to his cam performer is more intimate (honest, real, enjoyable) than with his wife. After all, the cam performer knows – and participates in – his innermost secret desires. The cam performer sees him as his true, vulnerable self: the wife only sees a fraud (which is – after all – why he is cheating on her with a cam performer). He feels safe to be himself with his cam performer in a way he will never be safe with his wife (IME even a kinky wife!). Bit by bit, the client reveals his soul to his cam performer.
In return the cam performer is an enthusiastic participant, non-judgmental and incredibly discreet. This is why cam performers are worth every penny they make.
So, given that a client may be more in love with his cam performer than his wife, there is no reason why a cuckolding scene (or any scene) should not be more intense with his cam performer.
Pro-domination is about a lot more than exchanging money for BDSM. It is about delivering incredibly intense life experiences to men otherwise living lives of quiet desperation. What could be more intimate?
This raises an interesting question whether cam performers should encourage or discourage clients forming emotional attachment to them in order to create more intense, meaningful (and addictive!) BDSM. That is another article I think.
We want to thank this lovely Dominatrix for her opinion and for talking candidly to us.